Meet Your Local Team
You may have seen them floating around the dining room, talking with guests. Or maybe you met them at a marathon or yoga event! Meet your local store marketing team. If you haven't had a chance to have a conversation with them, next time you're in your local eatery, stop by and say "hey!" These team members live their CoreLife to the fullest every day and they want to help you to, as well!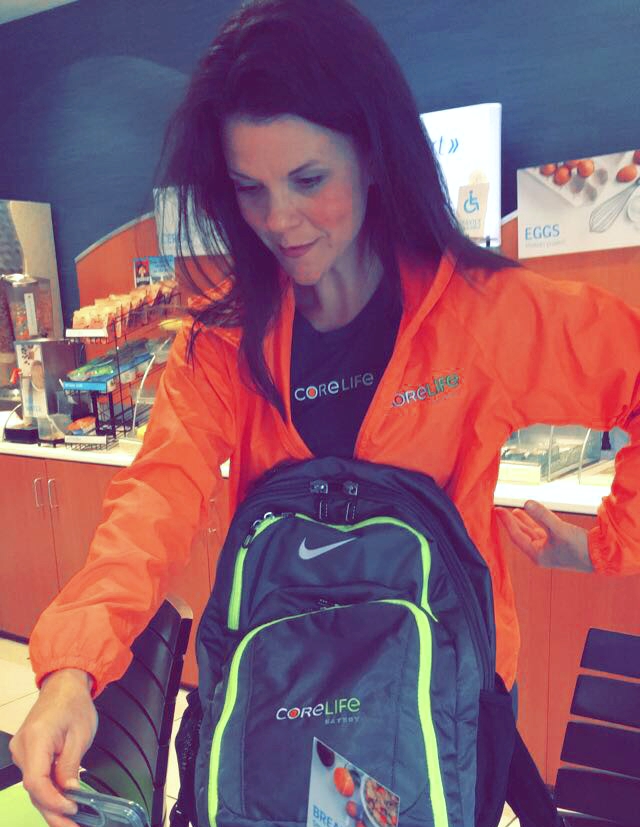 Meggan Camp - Community Engagement Director
Say "hey" to Meggan Camp! As the Community Engagement Director at CoreLife Eatery, Meggan is ALWAYS on the move – but she wouldn't have it any other way! When she isn't traveling the country during new store openings, Meggan can be found at our Syracuse, NY eatery!
Meggan has been with us since the beginning and has loved cultivating relationships with our communities. She was excited to join our team because she was impressed by our mission to change people's lives and she wanted to be a part of the movement! Meggan loves bringing people together and is motivated by the amazing, inspirational people she crosses paths with each day. Her passion for healthy, active living doesn't stop there. Meggan also loves to run, do yoga and meditation, and hike! She knows life is not a spectator sport. Want to get in touch with Meggan? Email her at mcamp@corelifeeatery.com.
Fun facts:
Meggan is mom to her daughter and fur baby, she loves our Broccoli Cheddar soup, enjoys reading and, when she's not on the move, you can find her watching her favorite shows on Netflix!
Pauline DiGiorgio - New Hartford, NY
Meet Pauline! Local store marketer and CoreLife Eatery superhero. Pauline joined CoreLife Eatery because she wanted a career that aligned with everything she believes in about real, whole foods. She currently works at the New Hartford, NY location, but frequently travels around the country to new store openings to train staff and make connections with leaders in the health and wellness industry. Pauline loves educating guests and spreading the message of better health through better food choices! Her first impression of CoreLife Eatery: "Finally, food that tastes great, uses all the best ingredients, and is FAST!" Pauline's all-time favorite moment was witnessing a mom's happy tears as her child, who has celiac disease, ordered his lunch with no worries of gluten. Interested in planning an event or want to get in touch with Pauline? Email her at pdigiorgio@corelifeeatery.com.
Fun facts:
Pauline homebrews her own kombucha, instructs an indoor spin class, and loves to try and recreate the recipes she sees in cooking magazines!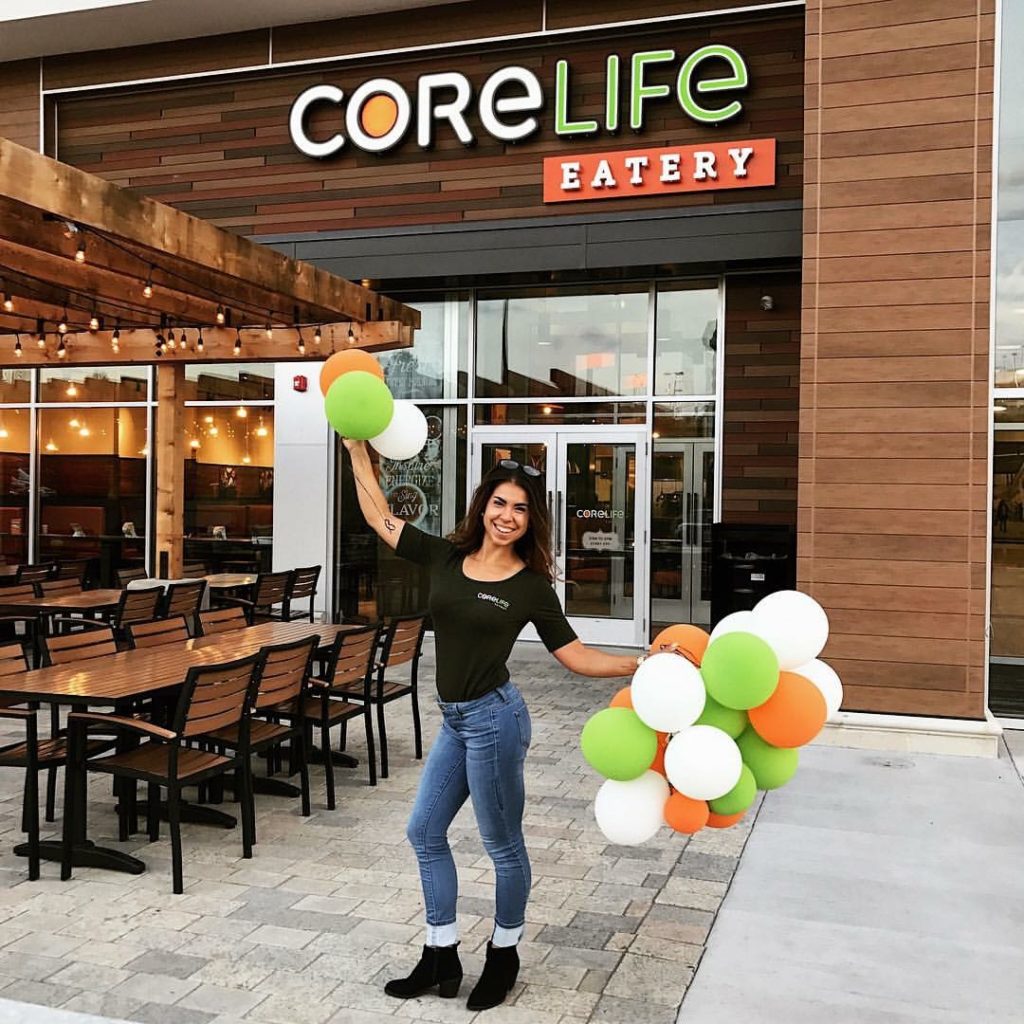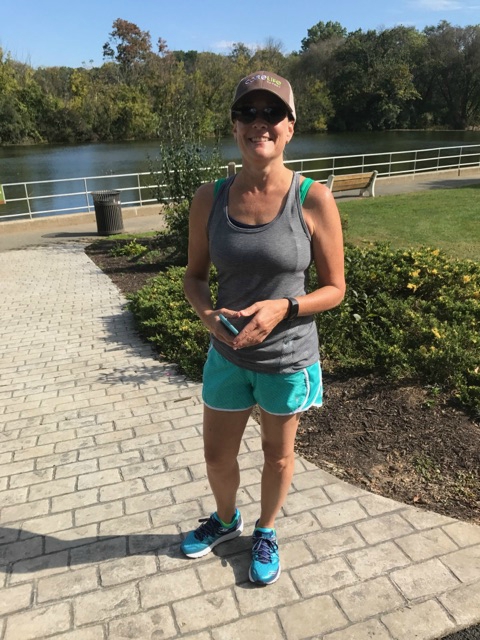 Lisa Kirshner - Allentown, PA
Introducing Lisa Kirshner, local store marketer for your Allentown eatery! Lisa is passionate about all things health and wellness and loves that CoreLife Eatery gives her the opportunity to share her excitement with others. Her favorite hobbies include taking tons of pictures (don't stand behind her, she's likely to stop dead in her tracks to snap a quick pic!), gardening, and doing anything that keeps her moving. Lisa has worked in healthcare for more than ten years, helping those with chronic health conditions understand, navigate and enjoy the foods that help them feel better and recover. She brings this knowledge to the CoreLife Eatery team and her community. Her favorite part about this job? Connecting with people and filling our patio with yoga-lovers during an event! Want to get in touch with Lisa? Email her at lkirshner@corelifeeatery.com.
Fun facts:
Lisa loves running, cycling, Barre3, hiking, and anything that involves moving! Her favorite bowl is the Mediterranean bowl, sans cheese, and topped with citrus poppy dressing. Plus, she's big on coffee – she's much more pleasant after a cup! ????
DeeDee Hamric - Columbus, OH
Meet DeeDee! Local store marketer and your go-to for all things CoreLife Eatery. DeeDee joined our team because her passion is to help others live their best life by eating healthy and nutritious foods. You can usually find her talking with guests inside our eatery. When she's not floating around the dining room, you'll catch her working events in the Columbus community or speaking with local businesses about what it means to live a CoreLife! Her first impression of us? "After eating one meal, I fell in love!" DeeDee believes that the food we put into our bodies creates who we are physically and mentally. She loves that the ingredients we serve give our customers the fuel they need to thrive. Want to connect with DeeDee? Email her at dhamric@corelifeeatery.com
Fun facts:
DeeDee is married with two kids, her favorite bowl is the Sriracha Ginger Roasted Tofu and Ancient Grains, she loves to cook, and you can often catch her outside exploring the different metro parks in the Columbus area with her family!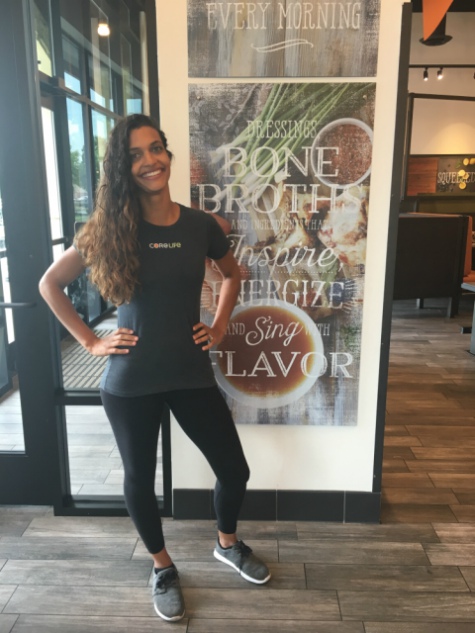 Melissa Walsh - Pittsburgh, PA
Next time you stop by, make sure you say "hey" to Melissa Walsh, your Pittsburgh local store marketer! Melissa's favorite part of her job is sharing our mission and working for a company that holds the same beliefs and values about healthy eating and living a positive, active lifestyle. What made her want to become an LSM? She loves being a part of a concept that is growing rapidly across the nation and having the opportunity to change someone's life through the food they eat. Melissa loves that everything is made from scratch using only the best ingredients. Her favorite moments are when she introduces skeptical customers to our beet lemonade and they loved it! "So many people see the word 'beet' and are convinced we're crazy. But once a customer tries it, they're shocked!" When Melissa is not walking her dog, Stella, you can find her cycling, hiking, or trying new smoothie recipes. Want to get in touch with Melissa? Email her at mwalsh@corelifeeatery.com
Fun facts:
Melissa always creates her own bowl, which she tops with her favorite Thai Cashew dressing! She loves to travel and especially enjoys visiting wineries and breweries. 
Nannette Lugo - Strongsville, OH
Meet Nannette! She was instantly "wowed" by all of the healthy food options at CoreLife Eatery and it wasn't long before she became part of the team as a local store marketer. Nannette is an avid sports fan whose hobbies include staying active, coaching softball and following Cleveland sports teams! She grew up in Brunswick and loves connecting with new people and promoting health, wellness and fitness in her community. Nannette says her team in Strongsville is like family and that the best part of her job is getting to work with local influencers and organizations to plan fun events, like the "Sweat, Crawl and Eat" event. She loves seeing the excitement on peoples' faces when they sample our food and realize that it's not just good for you, but it tastes great, too! Interested in planning an event or getting in touch with Nannette? Email her at nlugo@corelifeeatery.com.
Fun facts:
Nannette's favorite basketball team is the Cleveland Cavaliers and her all-time favorite bowl is the Southwest Grilled Chicken and Wild Rice Blend!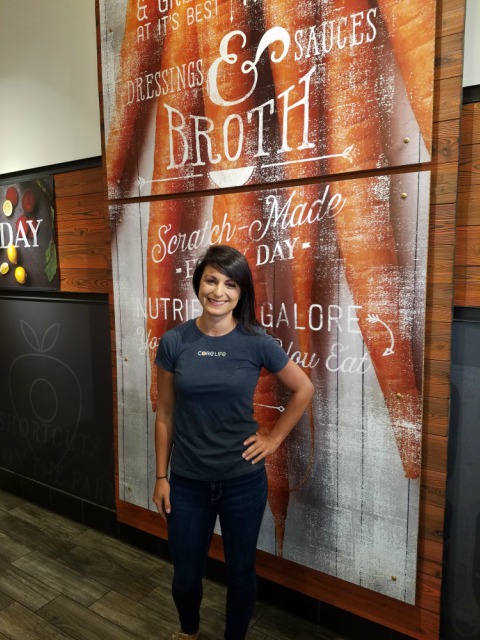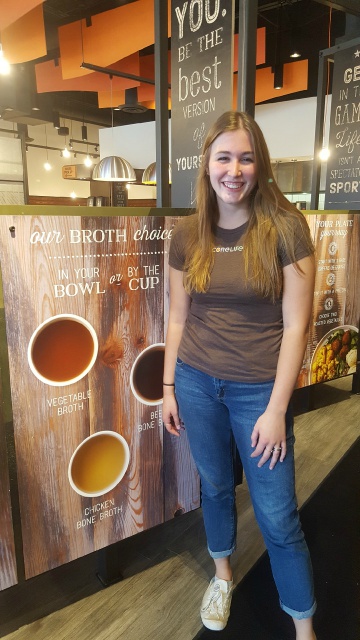 Areya Muraca - Ithaca, NY
Meet your Ithaca store marketer, Areya! Areya was hooked on CoreLife Eatery from the start. She loves that she can see every ingredient that goes into her food and know that it's good for her. Areya's favorite part of her job is meeting new people each day and encouraging others to try something new. She loves letting others know that eating healthy can taste delicious, too! When she's not in class, you can find her talking with guests in the dining room or at events around Ithaca! To stay active, Areya likes to hike at local waterfalls, do zumba, and go rollerblading. What surprised her most about CoreLife Eatery? Seeing how involved each location is in its community. It's not just a franchise, but a family! Make sure to say "hi" to Areya next time you stop in. Interested in working with CoreLife Eatery for your next event? Email Areya at amuraca@corelifeeatery.com.
Fun facts:
Areya loves to do anything crafty or DIY, like crocheting or making collages, and her favorite bowl is the Thai Chicken and Rice Noodles bowl – don't forget the sprouts and scallions!
Brittany Collins - Florence, KY/Lexington, KY
Say "hello" to Brittany! She is a local store marketer and a true embodiment of our mission. She always wanted to be a part of something she believed in and says that working for CoreLife Eatery has made that possible while enabling her to touch lives in her community every day. She lives by the motto "you are what you eat" and strives to balance her sweet tooth (she loves baking) by eating clean! Her goal is to help people live more energized, healthy lifestyles by fueling their bodies with fresh food. As a new mom, Brittany loves the benefits CoreLife Eatery offers to busy families. "I've spoken to customers who've gotten teary-eyed because they don't have to worry about their child's dietary restrictions at CoreLife Eatery. That's what it's all about." She loves that we make everything from scratch and was shocked watching the team juice carrots for our Carrot Chili Vinaigrette! Outside of work, Brittany loves spending time with her family outdoors – hiking, camping and geocaching. Want to connect with Brittany for an event or just to chat? Email her at bcollins@corelifeeatery.com.
Fun Facts:
Brittany's favorite bowl is the Steak, Bacon & Blue. Her husband, Will, is the Head Coach at the Florence location. She has a passion for baking and is currently perfecting her macaron recipe!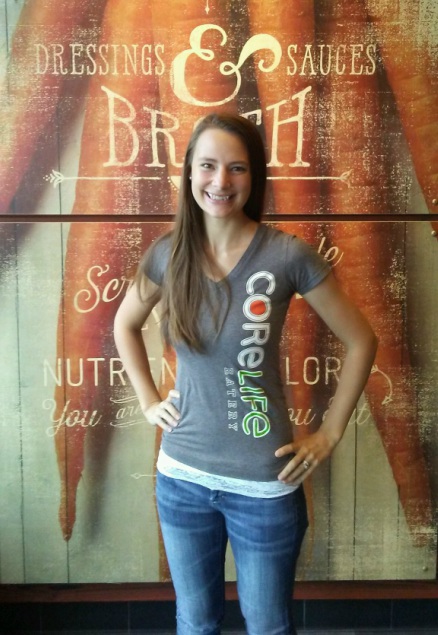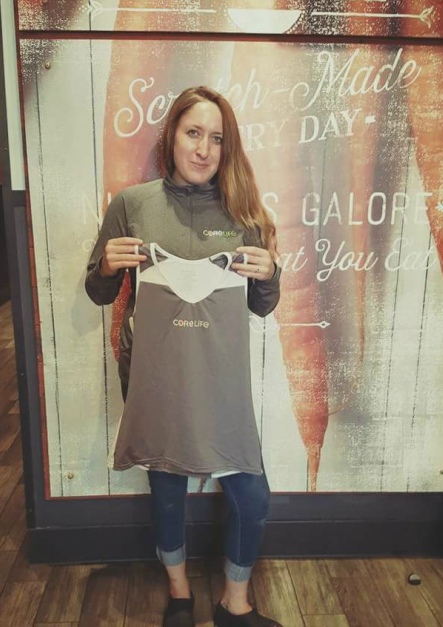 Casey Chittenden - Rochester, NY/Buffalo NY
Meet Casey! She is the local store marketer for our Rochester and Buffalo stores – so she's always on the move! She joined our team because she loved our concept and wanted to be a part of promoting healthy eating in her community and teaching people how to fuel their bodies with natural ingredients. Casey enjoys getting to talk with customers about the nutritional benefits of our food and working with her team – that is like a giant family! Her favorite CoreLife Eatery moment? Seeing a nine-year-old boy get to eat whatever he wanted because we cater to so many dietary restrictions. He was gluten-free and, except for the optional slice of bread at the end of the line, all of our ingredients are free of gluten! When Casey isn't busy buzzing around our Rochester and Buffalo eateries, you can find her at local events or doing anything that keeps her moving – like hiking and working out. Want to get in touch with Casey for an event? Email her at cchittenden@corelifeeatery.com.
Fun facts:
Casey is engaged to her best friend, Steven, she has a one-year-old black lab named Lola, and she loves the Buffalo Bills!
Meet Deanna, your Vestal CoreLife Eatery Guru. After Deanna took her first step into the restaurant she was in awe and knew she wanted to join the team. She strives to be the best she can be each day by staying active and making healthy choices and she loves to share this with guests at CoreLife Eatery. Deanna's favorite part of the job is working with the team in Vestal. She loves that everyone is so supportive and shares the same passion.
Deanna explains that as a store marketer, there is no typical work day! Each day brings something new and she's more than happy to go with the flow. She knows that the best things can happen at any moment. Some of her favorite experiences involve meeting new customers and sharing CoreLife Eatery's mission with them. She also loves teaming up with local gyms and health centers for events!
Fun facts:
Deanna loves to exercise and be adventurous.When she isn't floating around the Vestal eatery, she is watching her daughter, Kendra, show off her awesome equestrian skills or watching her son, Alex, play golf!
Want to get in touch with Deanna for an upcoming event? Email her at dhubal@corelifeeatery.com.
Deanna Hubal - Vestal, NY