SAVORY 16 - ROUND 2
Does your favorite bowl have what it takes to be our 2018 Champion?
16 contestants, 4 rounds, but only one will be named the Savory 16 champion and win the ultimate prize (plus bragging rights)! Read the official rules here.
First place gets to have their custom bowl featured in each of our restaurants across the country! Plus free CoreLife Eatery for a week (7 meals) and our Premium Runner's Package (sneakers, Apple AirPods, and CoreLife Eatery sweatshirt)!
The runner-up gets 1 free meal and our Mini Runner's Package (Apple AirPods and CoreLife Eatery sweatshirt)!
Round 2 begins NOW – vote for who you want to see move on!
CHECK OUT OUR 2018 TEAM PLAYERS
Our participants this year come from 8 states and have created custom concoctions to whet your appetite.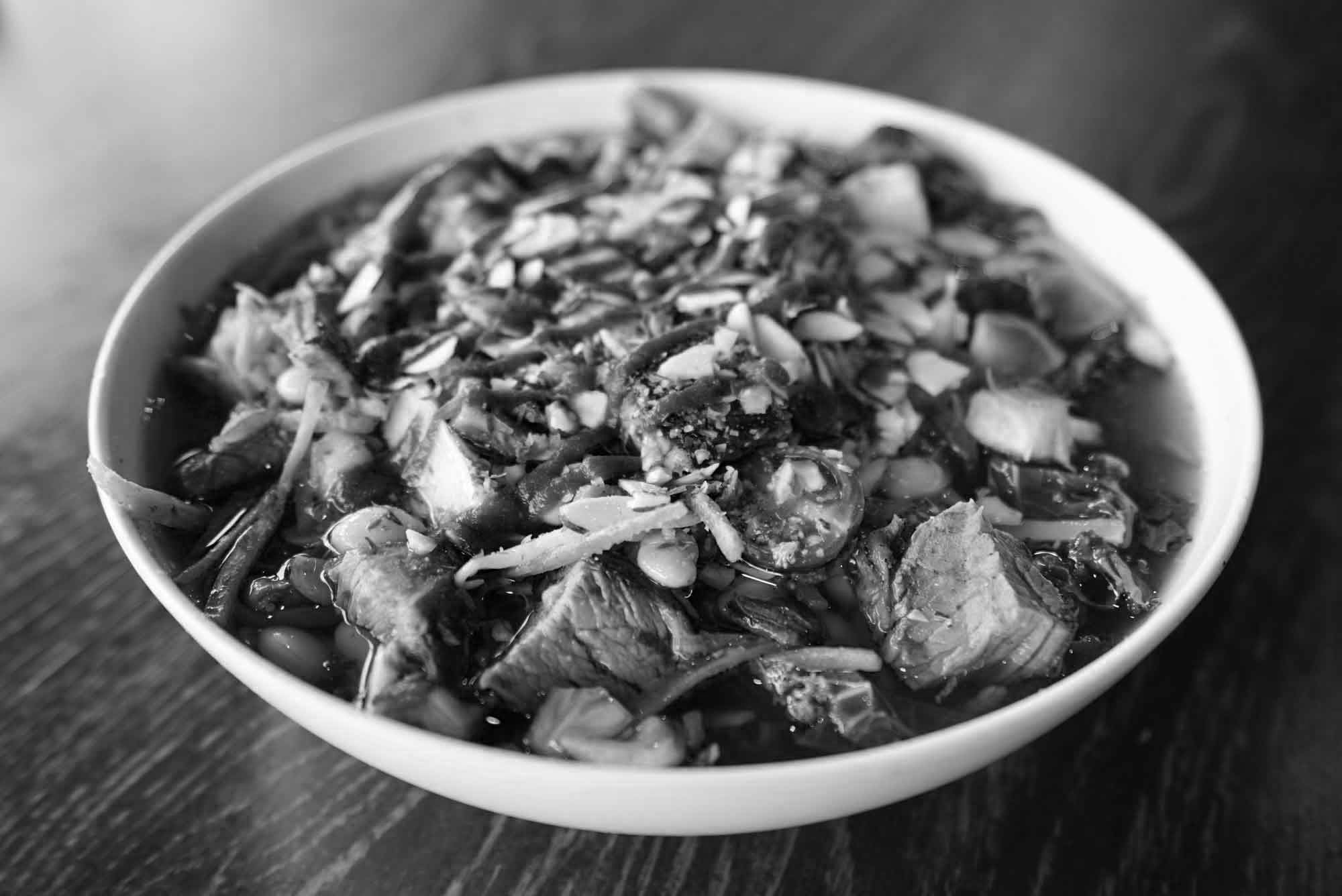 Spicy Everything Steak Bowl
Laura M. from Toledo, OH
Ingredients: Rice noodles, kale, broccoli, jalapeño, tomatoes, mushrooms, sprouts, edamame, carrots, scallions, ginger, almonds, steak, bone broth, topped with Sriracha and lime
Savory Steak Balsamic Bowl
Elaine P. from Amherst, NY
Ingredients: Kale, quinoa, walnuts, dried cranberries, green onions, beets, vegetable medley, steak, a scoop of beef broth, topped with balsamic dressing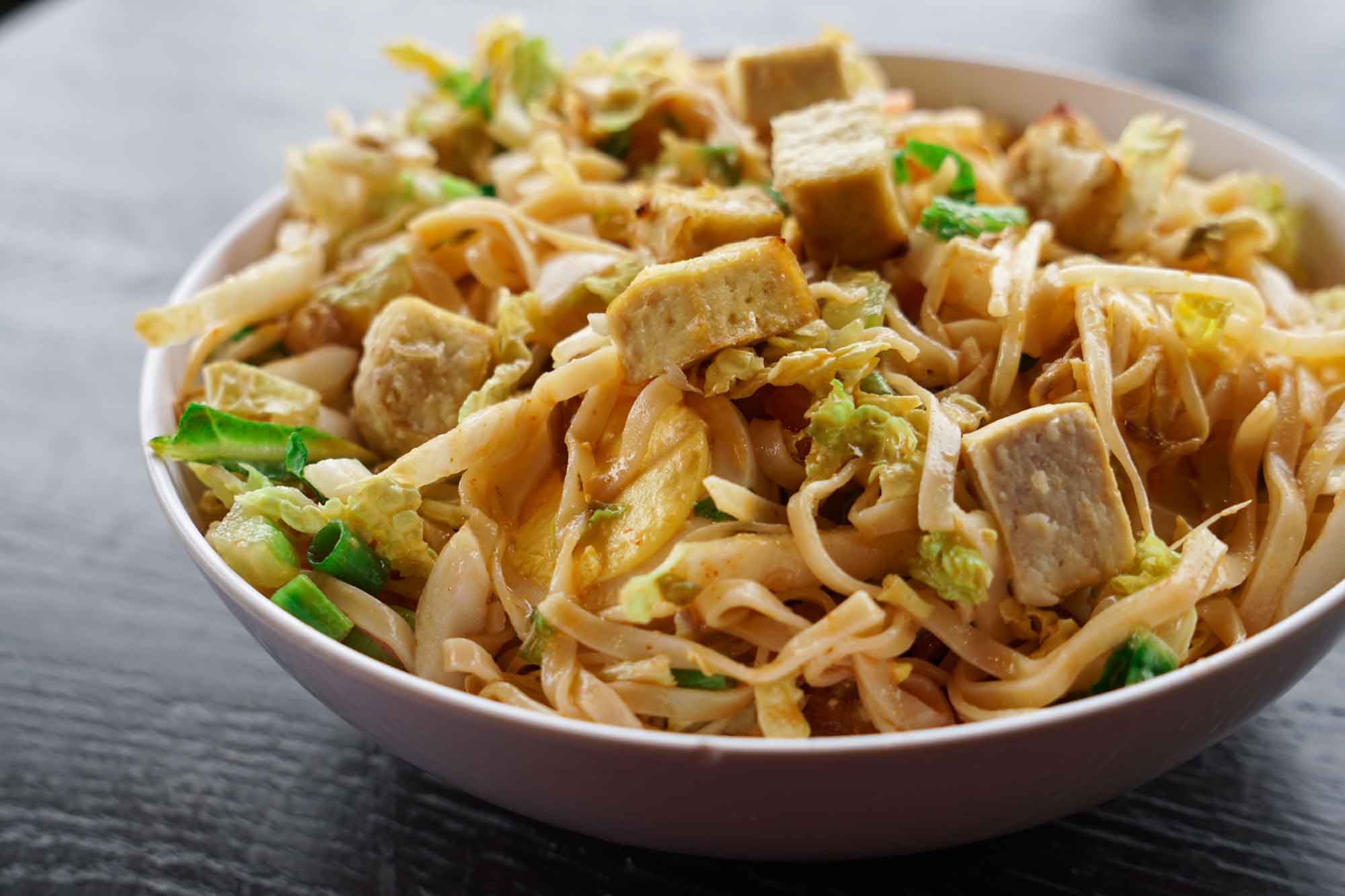 The Spice of Lifer
Tara F. from Farmingdale, NY
Ingredients: Napa cabbage, spicy Thai rice noodles, scallions, sprouts, pickled red onion, celery, hard boiled egg, tofu, topped with cilantro lime vinaigrette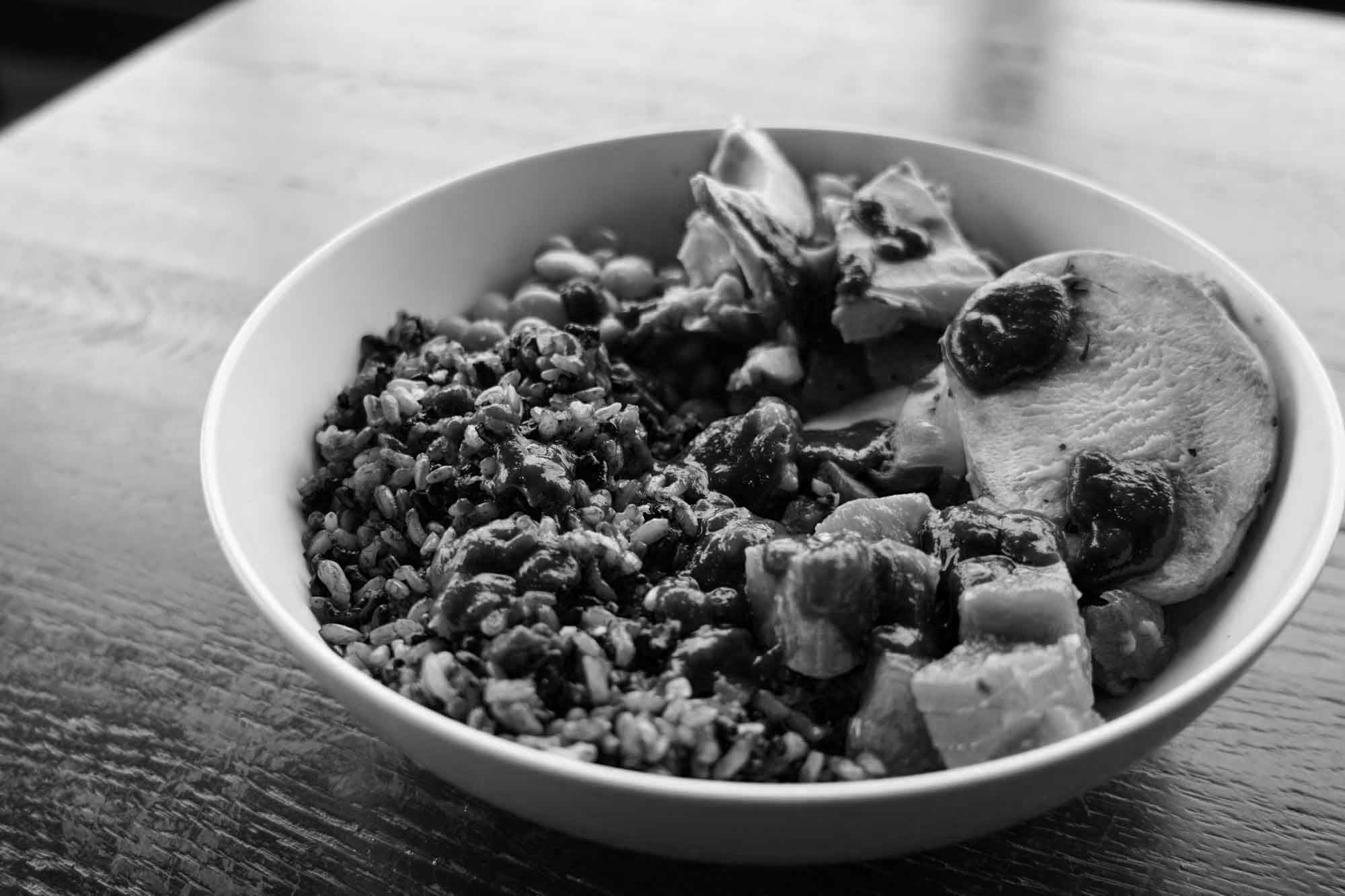 Vegetable and Tuna Power Bowl
Theresa F. from Lexington, KY
Ingredients: Purple rice, vegetable medley, edamame, avocado, tuna, topped with sesame sauce and hot sauce on the side
Miso Greens & Tofu
Austin S. from Portage, MI
Ingredients: Spinach, kale, pickled red onion, broccoli, corn, carrots, ginger, tofu, topped with miso sesame ginger dressing, tortilla strips, and cilantro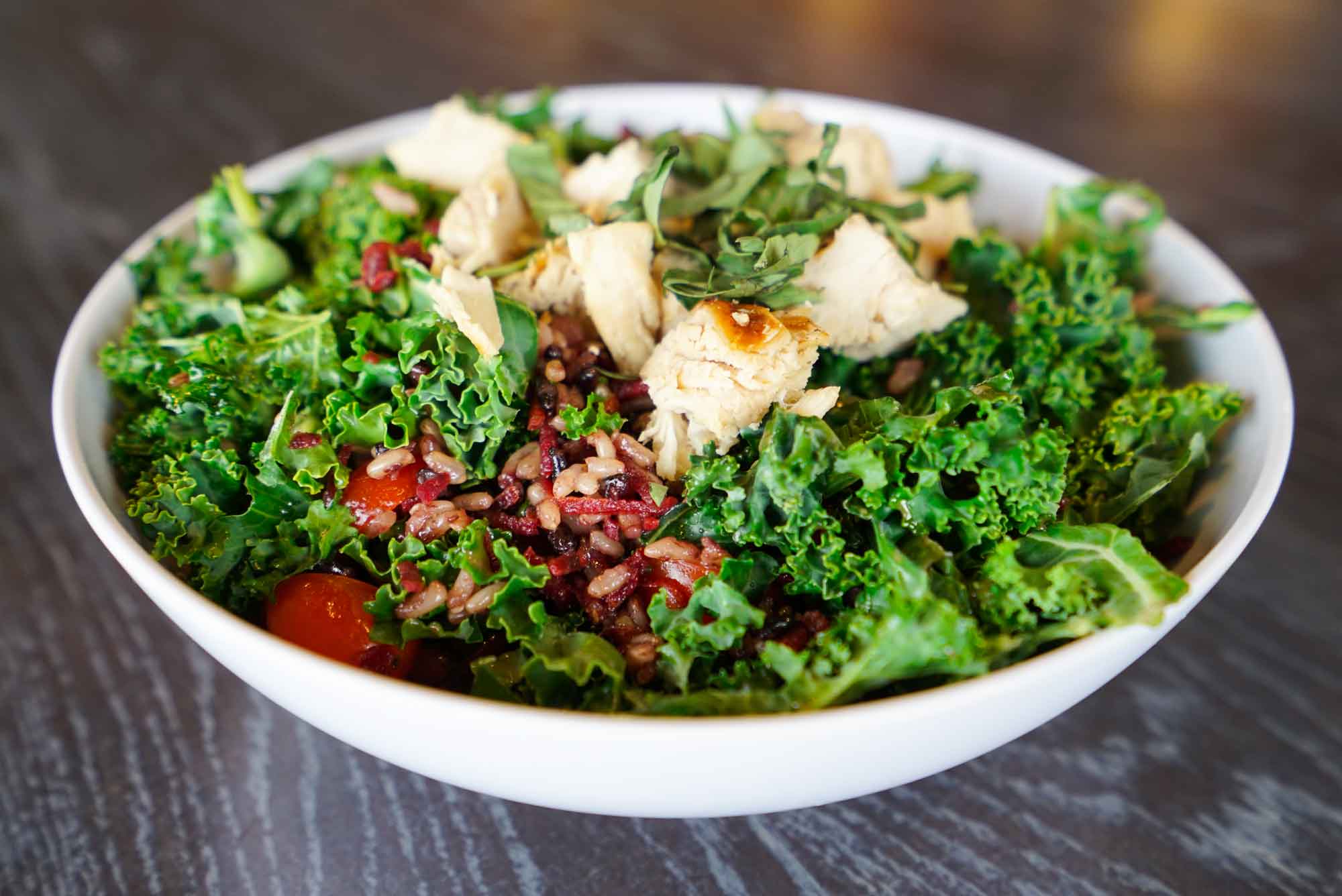 Basil, Beets, and Balsamic (Oh My!)
Bethany W. from Centerville, OH
Ingredients: Rice, kale, carrots, beets, tomatoes, chicken, chicken broth, topped with basil, lemon, and balsamic vinaigrette
Grace Extraveganza
Grace P. from Peoria, IL
Ingredients: Quinoa, arugula, chickpeas, broccoli, beets, scallions, ginger, tofu, topped with Sriracha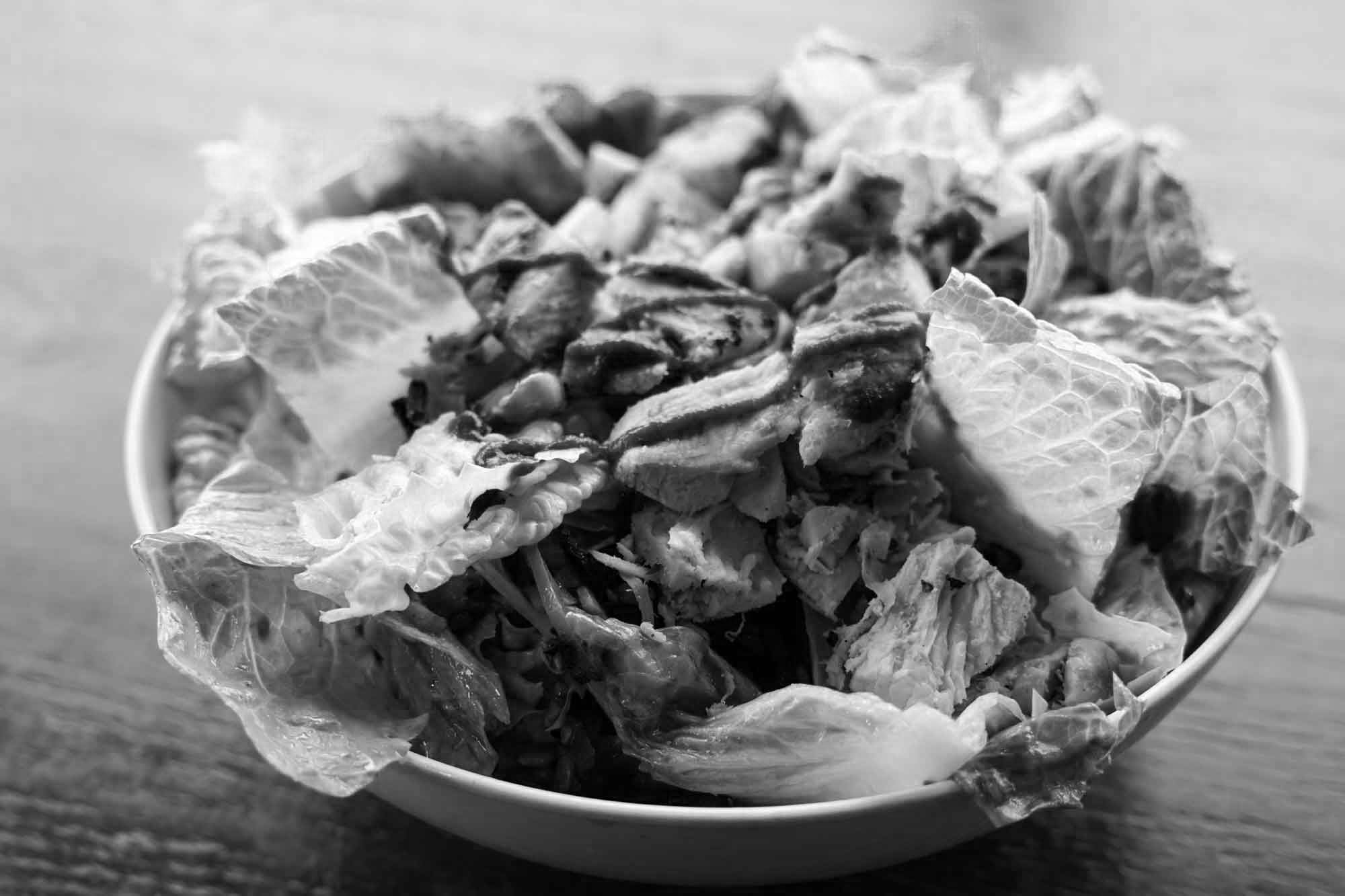 Zesty Not Spicy
Maya W. from Syracuse, NYL
Ingredients: Romaine lettuce, purple rice, black beans, tomatoes, corn, pickled red onion, beets, pickled jalapeños, chicken, topped with Sriracha, and lime cilantro jalapeño dressing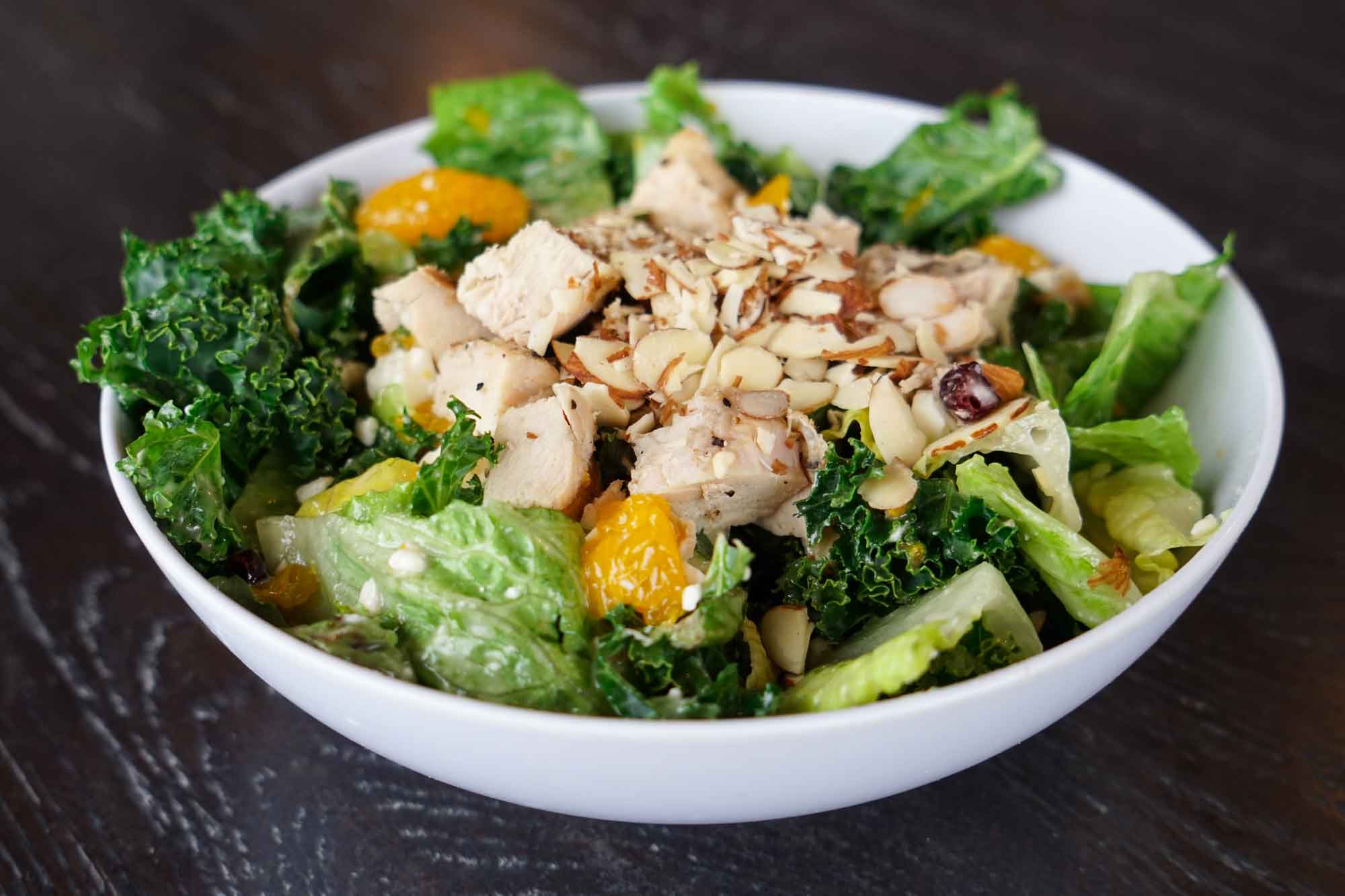 Fruity Fiesta Green Bowl
Stephanie T. from Grandville, MI
Ingredients: Kale, romaine lettuce, mandarin oranges, dried cranberries, cucumber, almonds, feta cheese, chicken, topped with cranberry vinaigrette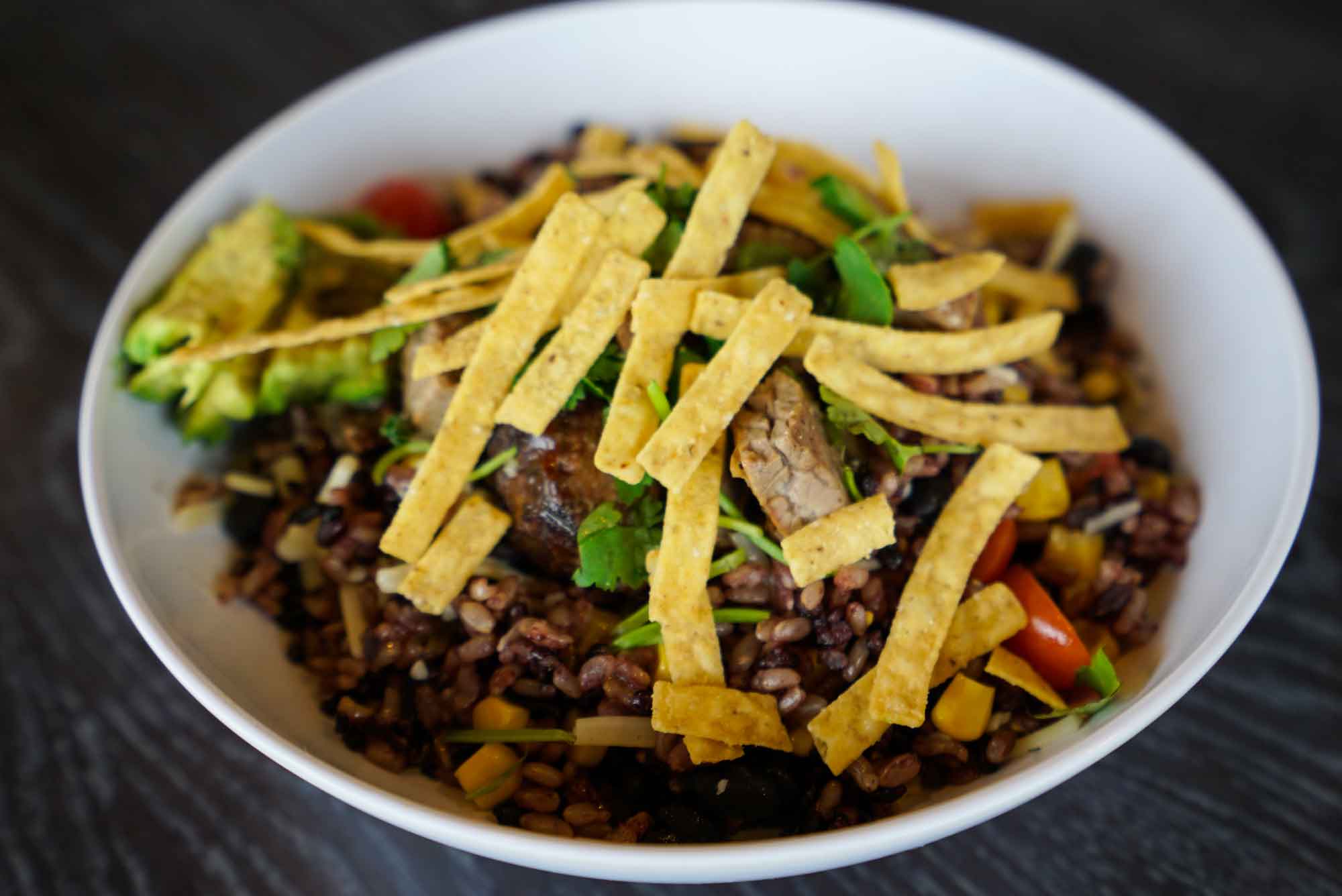 Fiesta Bowl
Bruce C. from American Fork, UT
Ingredients: Rice, black beans, corn, tomatoes, cheddar cheese, avocado, steak, topped with tortilla strips, cilantro, and cilantro lime dressing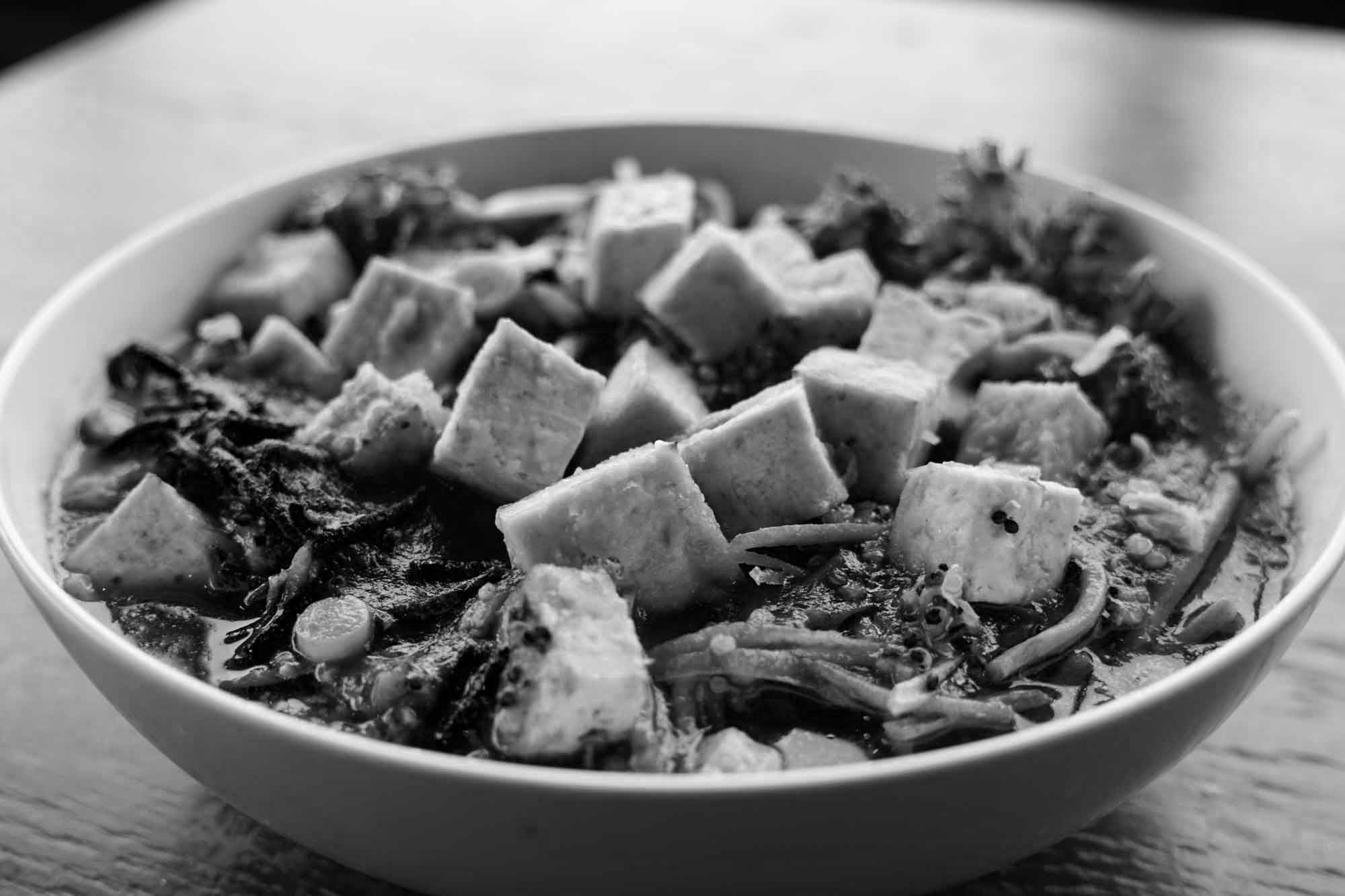 Earthly Delight
Christine C. from Greece, NY
Ingredients: Quinoa, kale, carrots, beets, sprouts, ginger, lemongrass, tofu, and vegetable broth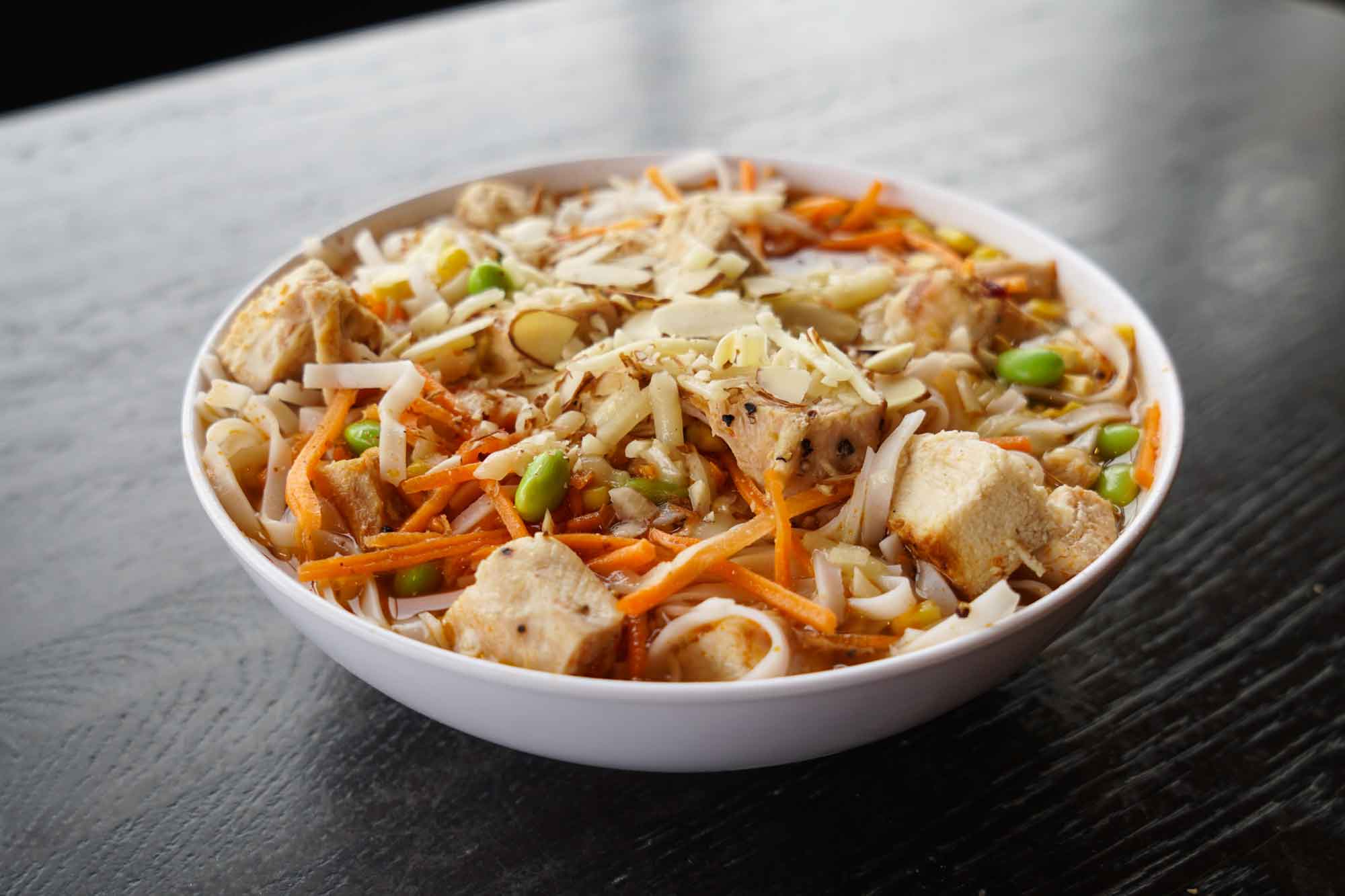 The Heavenly Bowl
Ashley G. from Allentown, PA
Ingredients: Rice noodles, edamame, carrots, corn, almonds, white cheddar cheese, chicken, and vegetable broth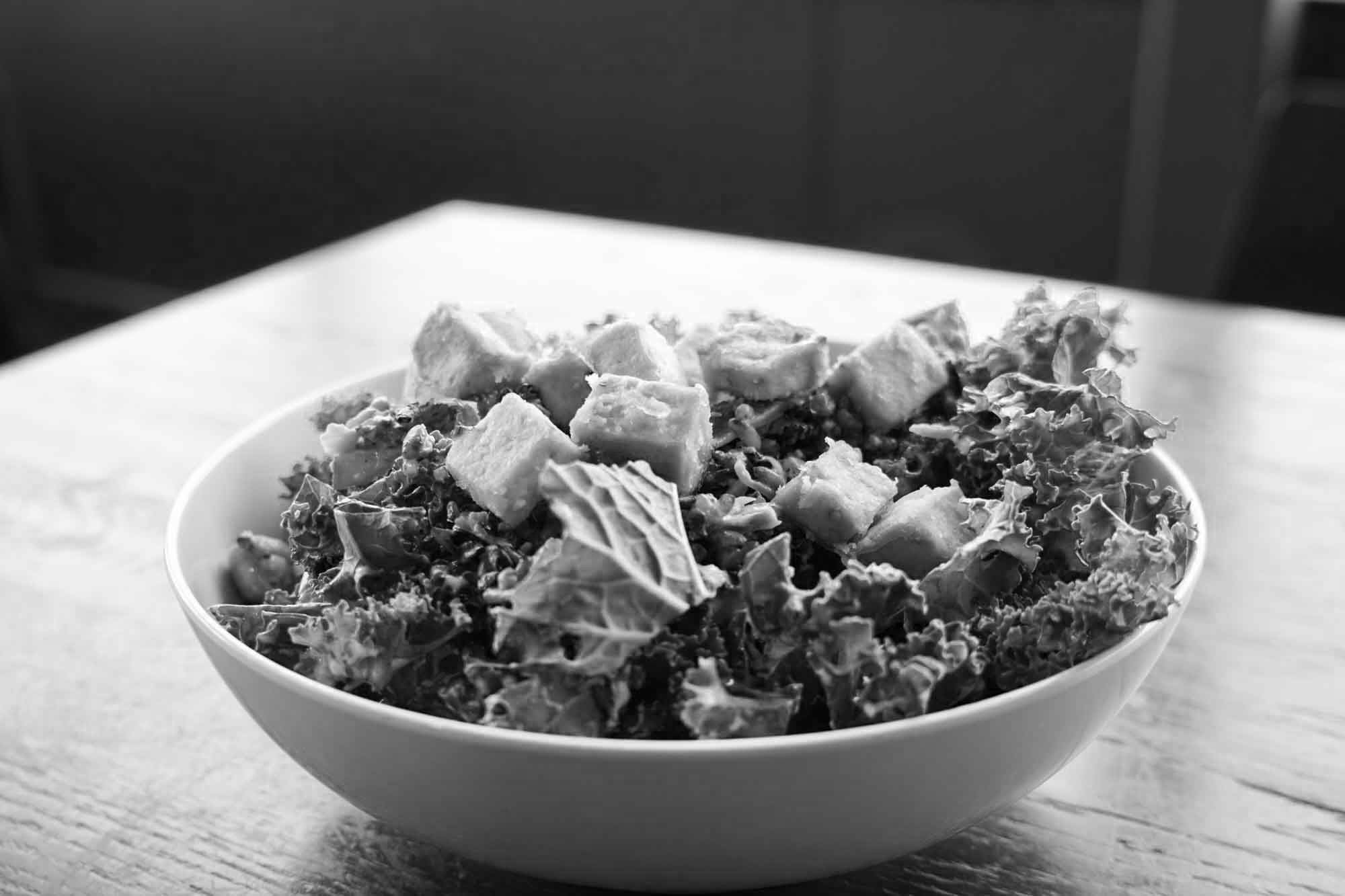 The Veginator
Faith P. from Vestal, NY
Ingredients: Kale, rice, tomatoes, cucumber, chickpeas, red onion, tofu, topped with cucumber basil dressing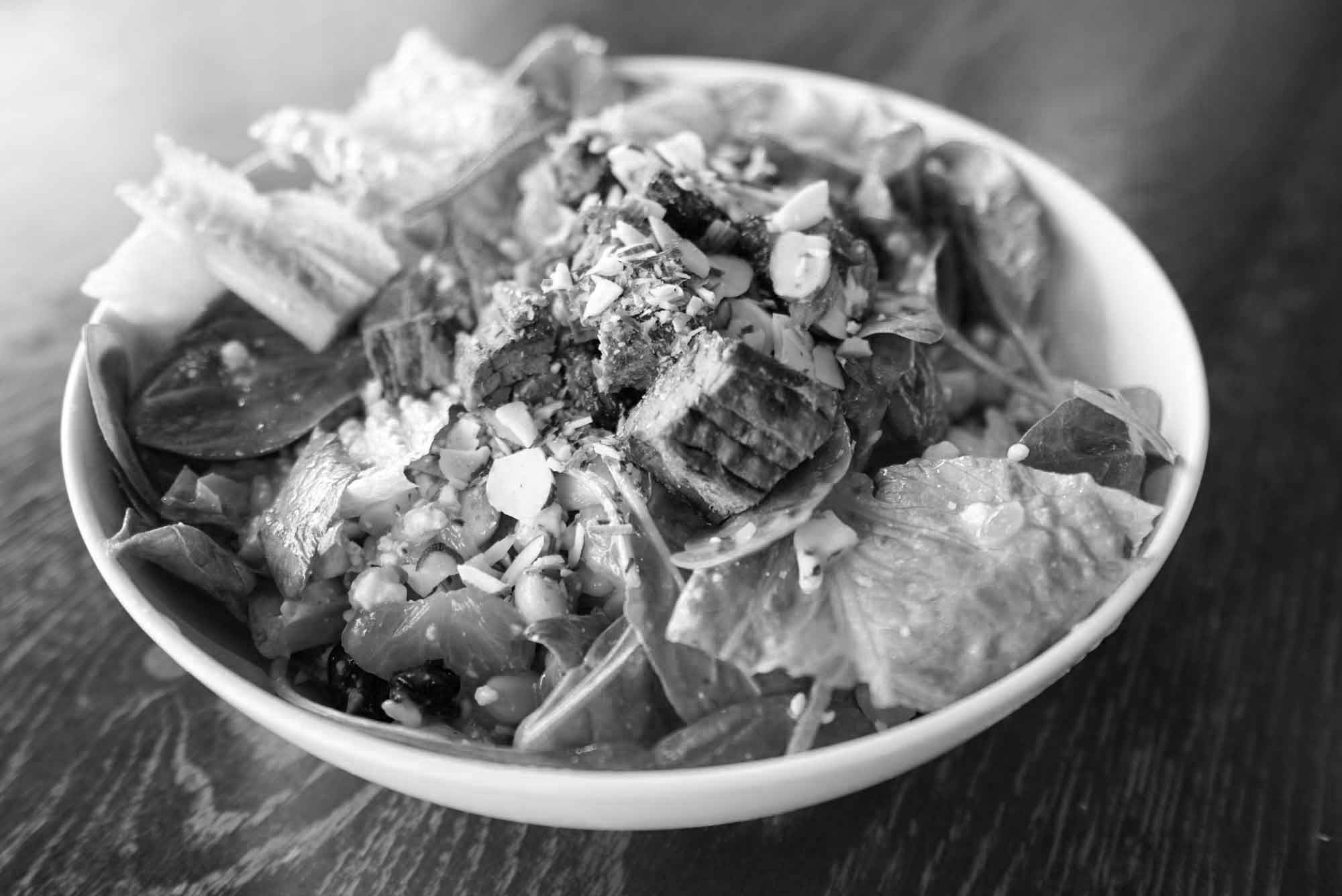 Healthy Hoosier
Katie W. from Indianapolis, IN
Ingredients: Spinach, romaine lettuce, dried cranberries, corn, mandarin oranges, edamame, gorgonzola cheese, almonds, steak, topped with cranberry vinaigrette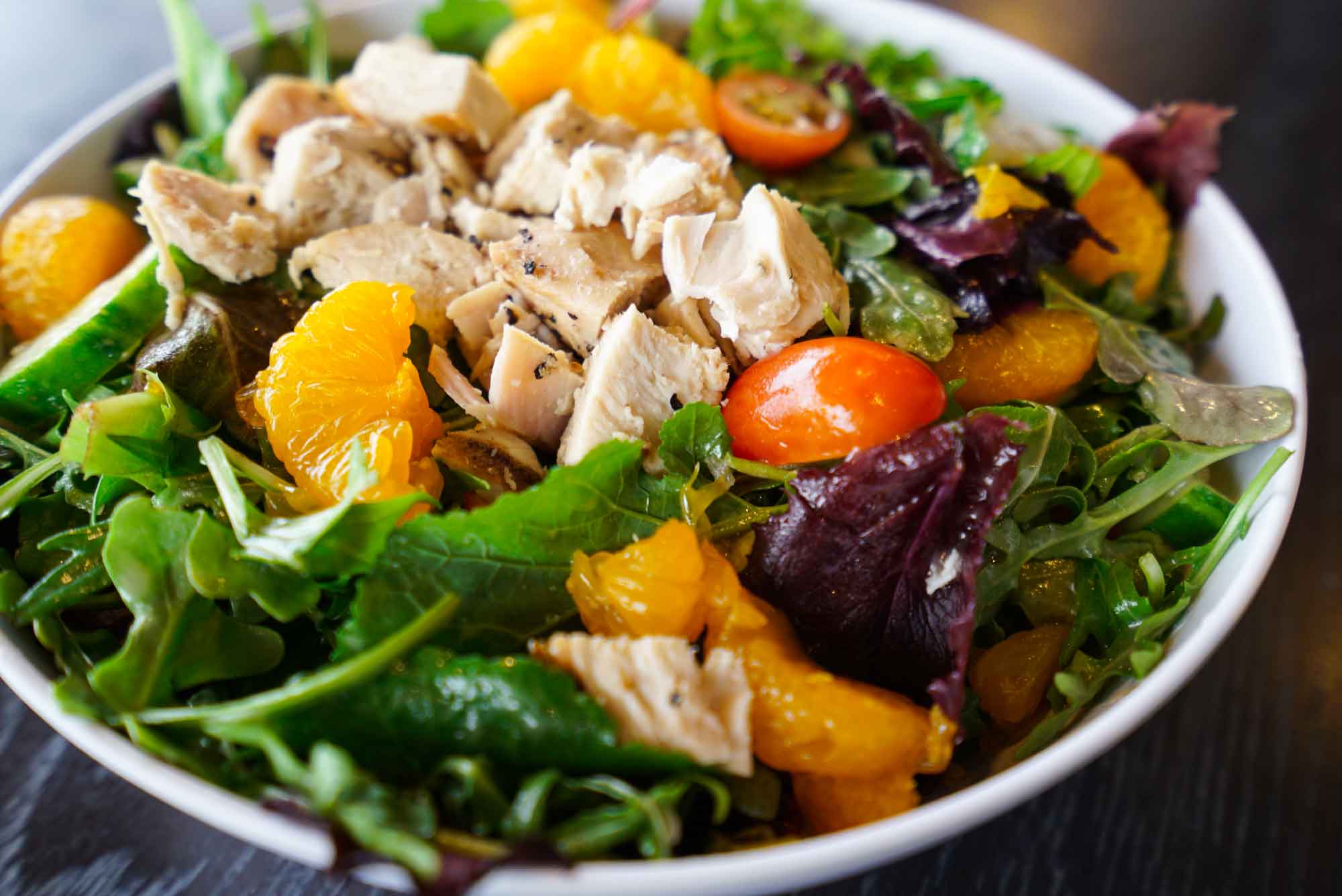 Oooh Man(darin!)
Julia B. from Henrietta, NY
Ingredients: Arugula, mesclun, cucumbers, tomatoes, mandarin oranges, dried cranberries, chicken, topped with cranberry vinaigrette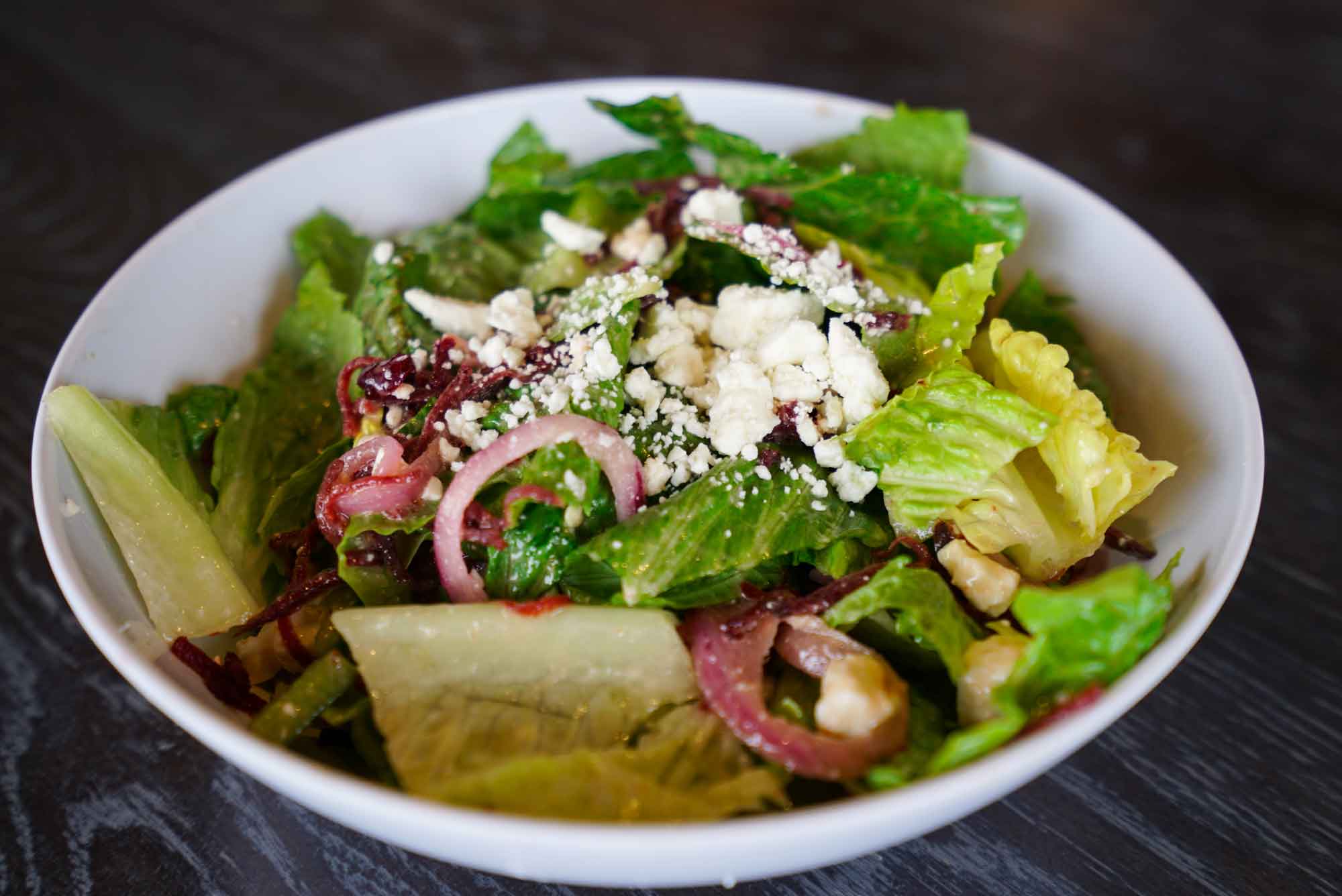 Feta Late Than Never
Emilee A. from Columbus, OH
Ingredients: Romaine lettuce, red onion, dried cranberries, beets, peppers, feta cheese, topped with cranberry vinaigrette